How to Buy from Alibaba Safely? (Without Getting Scammed)
Are you looking for a reliable supplier on Alibaba? If so, you're not alone. Alibaba is China's largest eCommerce company, linking suppliers and buyers in more than 190 countries and regions.
However, buying from such a big online marketplace is not without risk. There have been scams, counterfeit goods, and even dangerous products. Many buyers have reported never receiving their parcel, while others have been victims of online fraud.
So, how to buy from Alibaba safely? In this blog post, I'll give you some of the most effective tips to help you avoid fraud and find reliable suppliers on Alibaba.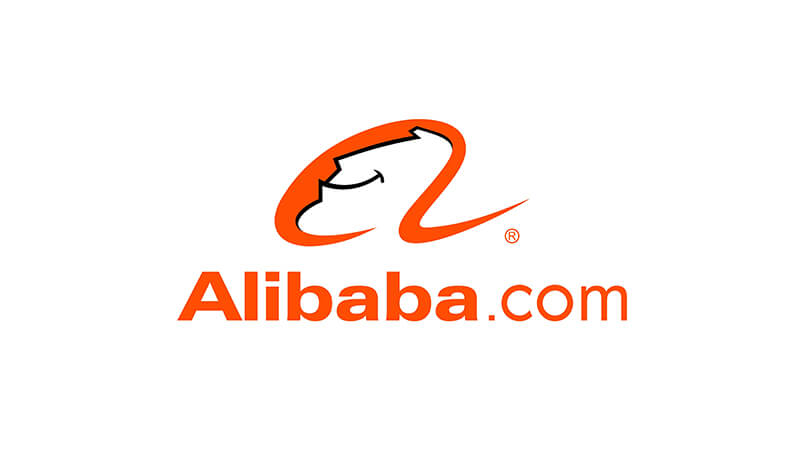 What is Alibaba?
Alibaba.com is one of the world's largest online commerce companies. Founded by Jack Ma in 1999, it specializes in e-Commerce, retail, technology, and the internet.
Alibaba enables businesses to sell to customers all over the world. It also offers a B2B platform for companies to find suppliers and manufacturers.
They operate three websites, Alibaba.com, Taobao, and Tmall, with hundreds of millions of users and host millions of merchants and businesses.
The Alibaba group mainly operates in three areas: online and mobile commerce, cloud computing, and artificial intelligence, and owns and operates various businesses in various sectors, including online and mobile commerce, retail, financial services, logistics, manufacturing, and technology.
How does it work?
Alibaba does not directly sell products or services; it helps businesses connect to form supply and demand relationships. It is an excellent place for buying or selling wholesale quantities at a reasonable price.
Alibaba enables sellers and manufacturers to create profiles, showcase their products, and list all the relevant business and product details like product descriptions, images, price, MOQ, manufacturer's contact details, etc.
The buyers can search these sellers' profiles or product lists on Alibaba's websites using relevant keywords, contact them, and negotiate to get the most desirable price. Besides, they can also place customized orders and buy private-label products directly from the manufacturer.
Transactions on Alibaba are processed through Alibaba's escrow service, which protects buyers against fraud.
Is Alibaba Safe?
Yes, Alibaba.com is a legitimate website and business with a consumer rating of 4.5 stars out of 5.
They are not a scam; many people and businesses (with over 300 million active users) make money by trading through their websites. However, suppliers or buyers on this platform can do scams or other fraudulent activities.
Still, Alibaba continuously strives to take measures to reduce these scams. Like they have a verification program, by name Trade Assurance, for choosing reliable suppliers and protecting your payments via Alibaba's payment platform.
The trade assurance program offers:
Convenient and reliable payment methods like PayPal, credit cards, and financing options (only for eligible US buyers).

Tracking and reconciling of funds with suppliers for payment security. They also notify the buyers when the supplier receives the payment.

Refunds the payment to the buyer if they are not satisfied with the product's quality bought from Trade Assurance suppliers.
Who Should You Buy From On Alibaba?
It would be best if you prioritized buying from Alibaba suppliers with Gold, Verified, or Trade Assurance badges. Besides, you must ensure to perform all the transactions within the website through the resources provided by Alibaba.com.
But that doesn't mean that the suppliers listed on Alibaba without Trade Assurance are a scam!  
Any private transaction is risky, but if you do proper research, you can still find many reliable suppliers without trade assurance.
How to Find a Reliable Supplier on Alibaba?
Finding a reliable supplier on Alibaba is easier than you might think. Before buying, I'll show you how to find the best Alibaba suppliers and ensure they're what you want.
Step 1: Search the

Suppliers
Visit Alibaba.com and start the search by clicking on the "manufacturer" tab just above the search bar and typing in the name of the product or service you need.
You can also click "Category" on the left side of the screen to find the supplier by product categories and types.
You can filter out search results by certifications, MOQs, country, product types, supplier type, price range, etc.
Once you have found the product you want, it's time to verify its supplier, for which you can follow the steps below:
Step 2: Verify the Suppliers
Alibaba.com uses its verification process to ensure that its suppliers are legitimate, reliable, and trustworthy. This process typically involves checking the supplier's business licenses and other relevant documents, as well as conducting third-party on-site inspections and verifying the supplier's identity and history.
Alibaba.com also has a team of professionals who review and assess each supplier to ensure they meet the platform's standards and requirements.
The following chart explains the different levels of verification and the aspects each grade covers:
Suppliers who pass the verification process are awarded a "Verified Supplier" badge on their profile. This badge is what you need to look for when analyzing the supplier.
In addition, Alibaba.com also offers a variety of tools and resources to help buyers identify and evaluate potential suppliers, such as ratings and reviews from previous customers, and information about the supplier's product quality, delivery times, number of transactions took placed on Alibaba by this supplier.
You may see all or a few of the following specialty tags on the supplier's profile:
Minor Customization: The supplier offers customization services for some of its products.
Supplier Assessment Procedures: The supplier has been tested and assessed for quality control.
Environmental Compliance: The supplier has been assessed and found to comply with all relevant environmental regulations. This can include everything from reducing pollution to recycling products. A supplier with environmental compliance is considered to be a good corporate citizen.
Gold Supplier: It is the most trustable supplier and Alibaba's premium/paid member.
Verified: Third-party institutions have assessed and verified the supplier's business and processes.
Trade Assurance Supplier: These suppliers accept payment through payment methods provided by Alibaba.com. It protects buyers and sellers from scams and fraudulent activities.
Besides these specialty badges, you also need to compare the following details of the supplier:
Response Time: It tells the time the supplier/seller takes to respond to your query. Less the response time, the better the supplier.
Delivery time: The time the supplier/seller will take to deliver your order. You must ensure their delivery time matches your order requirement.
On-time delivery rate: It is a performance metric that measures the percentage of deliveries that arrive on time. A high indicates that a supplier is efficient in its delivery operations and is meeting customer expectations.
Floor Space: It is an area covered by the supplier's factory.
QA/QC inspectors: The number of employees the supplier has employed for the product's quality inspection, assurance, and control.
R&D engineers: It is the number of employees the supplier has dedicated to the research and development of their product.
Refund Policy: If you don't receive your shipment on time or the product quality differs from what the supplier specified in your online order, you can request a refund. You will receive a refund immediately if you apply for it within 2 hours of payment.
Fast shipping: It is an option some supplier gives to ship the product as fast as possible. However, You may be charged extra for it.
The number of repeated customers: The number of clients that regularly buy the product from the supplier. The more loyal clients, the better the supplier.
Certifications: You must ensure that supplier has all the right certifications to confirm your product's quality and safety.
Experience: It is the time that the supplier has served in producing its product. It is suggested to prefer a supplier with at least five years of manufacturing experience.
Minimum Order Quantity (MOQ): The least amount of a product a supplier is willing to produce or sell. The MOQ may be set by the manufacturer, supplier, or retailer, and it is often based on the amount of inventory the company is willing to maintain. So you must ensure that the supplier's Minimum Order Quantity (MOQ) is below your order quantity.
You must know how to read these specialty tags, indicators, and other resources provided by Alibaba to find the right supplier.
However, it is also vital to conduct manual research of your own. You can google the supplier's name and use search terms like "scam" to know what customers have to save about this supplier outside of Alibaba's platform. You can also search for these suppliers on websites like "Supplier Blacklist" to get reviews and warning about them. Besides, you can also look for the supplier's own website to see how professional their web presence is.
Step 3: Contact Suppliers
Once you have followed the above two steps, I am confident you will have a list of some of the most reputable suppliers for your product on Alibaba. Now, you must contact each of them and ask as many questions as possible regarding their business and product.
You can request their product catalog to explore the variants they manufacture for your desired item.

Reconfirm their certifications, address, experience, production capacity, etc.

Reconfirm their MOQ; as some suppliers state high minimum order quantities on their profile, they can still lower it on negotiation.
Ask them about their manufacturing facility, along with the machinery, equipment, and expertise their employees have. You can also request pictures from them of their manufacturing facility.

Ask them about their experience, existing clients, and the countries where they have shipped their products. Also, confirm whether they ship their product to the country where you want.

Tell them about the item you want from them, any customization you require, and the quantity and quality you need.

Ask about their delivery time, shipping method, payment method, packaging, custom packaging, OEM/ODM, private label services (if needed), price, warranty, return and refund policy, etc.
The primary purpose of contacting Alibaba suppliers is to help you know your supplier in detail, for which you have to interview them multiple times to determine whether they are worth working with.
Step 4: Request Samples
Getting samples for each of the suppliers from your list is vital. Your supplier should be willing to send you samples; if not, there is something fishy. Once you receive the samples, analyze and inspect them thoroughly to see if they meet your requirement!
Step 5: Negotiate the Price and Place the order
Once you have collected all the required information about the supplier and their product, along with samples, you will be able to shortlist 2 to 3 suppliers.
Now, negotiate the price with each potential supplier, and choose the Alibaba supplier that offers the best value for money.
Remember, if the supplier offers their product at a price much less than the market average (like they are offering shoes by NIKE, Adidas, or New Balance at very low prices), there are high chances that you are being scammed! No one can afford to sell a high-priced item at a loss.
After you have selected the Alibaba supplier, don't hesitate to discuss the order details with them again and place the order!
How to Make Payments on Alibaba?
Alibaba offers a variety of secure payment methods to ensure that transactions on the platform are safe and secure. Although, it is best to prefer suppliers with trade assurance, where Alibaba ensures that the buyer gets what was promised by the seller, or else they are refunded.
As not all suppliers are part of Alibaba's Trade Assurance, you can still use some of the following secure payment methods available on Alibaba.com:
Secure Payment: It is one of the most secure payment methods powered by Alipay. It was formally known as Escrow. Buyers can pay them the amount and wait for the order to deliver. Meanwhile, the payment is kept in escrow, and released to the supplier once the buyer is satisfied, else it is refunded.
PayPal: This well-known and widely used online payment system allows buyers to securely pay for their purchases using their PayPal account.
Credit and debit cards: Accept a wide range of credit and debit cards, including Mastercard, Visa, and American Express.
Bank transfers: Buyers can also make payments via bank transfer, a secure and convenient way to pay for purchases on the platform. However, it is considered unsafe to be used on Alibaba, as you can't recover the amount if the supplier is a scam.
Letter of Credit: A Letter of Credit is a document that allows a bank to guarantee that the seller of goods or services will be paid if the buyer fails to make good on their payment. It's often used for large commercial deals above $20,000 but can also be found in smaller transactions with a high risk of nonpayment, like making sure you get paid for your car before you sell it.

Besides, you can also use Western Union. However, it is not considered safe for use on Alibaba, as you can't recover the amount if the supplier is a scam.
How Long Does It Take to Ship on Alibaba.Com?
The shipping time for orders on Alibaba.com can vary depending on several factors, including the location of the seller and the destination country, the shipping method chosen, and the availability of the items being purchased.
Generally, shipping times can range between a few days and several weeks or more for some products. It is best to check with the seller directly for an estimated shipping time for a specific order. Many sellers have also mentioned shipping time on their profile based on the quantity.
Pros & Cons of Buying from Alibaba
Here are some pros and cons of buying from Alibaba.com:
Pros:
Offers a wide range of products and services at wholesale prices and desired quantity.

Offers a wide array of suppliers to choose from.

Offers various indicators, tags, and resources to prevent buyers from purchasing lower-quality products or being scammed!

Most suppliers on this platform are from China and other Asian countries that offer the most competitive prices.

Allows the buyers to contact sellers, enabling them to negotiate prices and discuss product and order details directly.

Offers various secure payment methods, including Secure Payment, PayPal, credit and debit cards, and bank transfers.

A buyer protection program called Alibaba Trade Assurance protects against potential risks such as product quality issues, delivery delays, and non-delivery of goods.

Buyers can negotiate the price and shipping costs with the supplier.
Cons:
Some products on Alibaba.com may be of lower quality than those sold by more established retailers.

There is a risk of fraud or scams on the platform, so buyers should be cautious and do their due diligence before making a purchase.

Shipping times can be longer than those offered by other online retailers, as many sellers on Alibaba.com are located in other countries.

The platform does not offer the same customer service and support as established online retailers.

Buyers usually have to deal with product import and customs clearance procedures.
What is the difference between Alibaba and Aliexpress?
Alibaba and Aliexpress are both e-commerce platforms owned by the Alibaba Group. However, there are some key differences between the two e-commerce platforms.
Alibaba is a business-to-business (B2B) platform that connects manufacturers, wholesalers, and other businesses with buyers worldwide. It primarily focuses on wholesale trade and is geared towards larger orders and bulk purchases. It offers more customization options and Private Label, OEM, and ODM services but comparatively slower shipping.
Aliexpress, on the other hand, is a business-to-consumer (B2C) platform that allows individual consumers to buy products directly from manufacturers and other sellers. It is geared towards smaller orders and retail purchases and offers a broader range of products, including low-cost and high-end items. It offers comparatively limited customization options but faster shipping.
In summary, Alibaba is a platform for wholesale trade, while Aliexpress is a platform for retail business.
Final thought
Conclusively, Alibaba is a safe platform to make purchases, and buying from it can be a great way to save money on your next purchase. Many suppliers are also reputable, but a few on this platform can do scams, so it's essential to take precautions. It would be best if you prefer gold and verified suppliers and do proper research before choosing the supplier and only used the criteria mentioned earlier and recommended payment method to secure your transaction.