How to Check DHgate Reviews [2023]
DHgate is an online marketplace that connects buyers from around the world with sellers in China, offering a wide range of products at competitive prices.
With the convenience of online shopping, it's important for buyers to be well-informed about the quality and reliability of sellers on DHgate.
In this article, we will guide you through the process of checking DHgate reviews and buying safely, ensuring a positive shopping experience.
In this digital age, online reviews play a vital role in making informed purchase decisions.
When shopping on DHgate, checking reviews is crucial to ensure that you are dealing with reputable sellers and receiving high-quality products.
This article will guide you step by step on how to check DHgate reviews and buy safely, giving you peace of mind during your shopping experience.
Why are DHgate Reviews Important?
DHgate reviews provide valuable insights into the reputation and trustworthiness of sellers.
By reading reviews from previous buyers, you can assess the overall satisfaction level and reliability of a seller on DHgate.
Reviews help you gauge the quality of products, customer service, and shipping efficiency, enabling you to make an informed decision before making a purchase.
Step 1: Researching the Seller
Before diving into the reviews, it's essential to conduct thorough research on the seller you are interested in.
Look for information such as the seller's name, location, and years of experience on DHgate.
This initial step allows you to gather basic details about the seller and gain an understanding of their credibility.
Step 2: Evaluating Seller Feedback and Ratings
DHgate provides a feedback system where buyers can rate and comment on their experiences with sellers.
Check the seller's feedback score, which is typically displayed as a percentage or star rating. A higher feedback score indicates a more reliable and reputable seller.
Take note of any negative feedback or issues mentioned by previous buyers.
Step 3: Reading Customer Reviews
Delve into the customer reviews section to get a comprehensive understanding of the seller's performance.
Read through both positive and negative reviews to gauge the overall satisfaction level. Look for recurring patterns in the reviews, such as comments on product quality, shipping time, and customer service.
Be cautious of sellers with a high number of negative reviews or unresolved issues.
Step 4: Analyzing Product Descriptions and Images
Pay close attention to the product descriptions and images provided by the seller. A trustworthy seller will provide accurate and detailed information about the products they are selling.
Look for clear product descriptions, high-resolution images, and multiple angles to ensure that the product matches your expectations.
Step 5: Contacting the Seller
If you have any specific questions or concerns about the product or seller, don't hesitate to contact them directly.
DHgate provides a messaging system that allows buyers to communicate with sellers. Reach out to the seller and inquire about any doubts or clarifications you may have.
A prompt and helpful response can indicate good customer service.
Step 6: Secure Payment Methods
When making a purchase on DHgate, it's important to use secure payment methods to protect your financial information.
DHgate supports various secure payment options, such as PayPal and credit cards. Avoid sellers who request direct bank transfers or ask for payment outside of DHgate's platform, as these practices can be risky.
Step 7: Checking DHgate Buyer Protection
DHgate offers a buyer protection policy to safeguard your purchases. Familiarize yourself with the terms and conditions of the buyer protection policy.
Ensure that your purchase is eligible for protection against issues such as non-delivery, damaged items, or significant discrepancies from the product description.
This step provides an additional layer of security for your purchase.
Step 8: Placing Your Order
After conducting thorough research, reading reviews, and clarifying any doubts, you can proceed with placing your order on DHgate.
Follow the instructions provided by the seller and make sure to review your order details before finalizing the purchase.
Double-check the shipping address, quantity, and any other relevant information to ensure a smooth transaction.
How To Read Seller Reviews on DHgate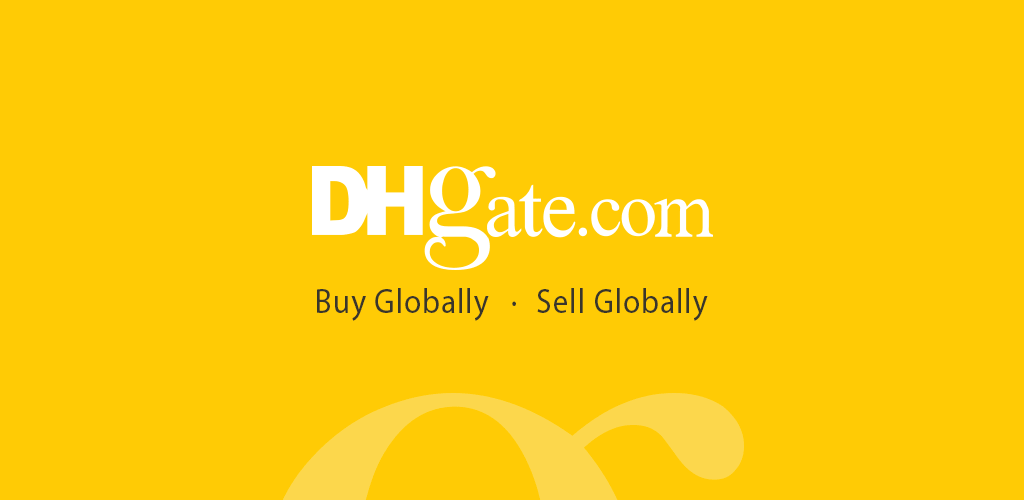 To read seller reviews on DHgate, follow these steps:
Visit the DHgate website
Visit the DHgate website (www.dhgate.com) and log in to your account. If you don't have an account, create one by clicking on the "Sign Up" button and providing the required information.
Search Bar Keyword
Once you're logged in, use the search bar at the top of the page to find the product or seller you're interested in.
Enter relevant keywords or the seller's username to narrow down your search.
On the search results page, you will see a list of products or sellers that match your search criteria.
Choose The Seller
Click on the seller's name or the product listing to access the seller's page.
On the seller's page, scroll down until you find the "Feedback" section.
This section provides information about the seller's feedback score, ratings, and customer reviews.
Read Seller Reviews
To read the seller reviews, click on the "Read Reviews" or "Customer Reviews" link.
This will open a new page or a pop-up window with detailed feedback from previous buyers.
On the reviews page, you'll see a list of customer reviews sorted by date. Each review typically includes a rating, comments, and the date of the review.
Take your time to read through the reviews to get a better understanding of the seller's performance.
Pay attention to both positive and negative reviews. Look for patterns or common themes in the feedback.
Positive reviews can give you confidence in the seller's reliability, while negative reviews may raise concerns that you should consider before making a purchase.
Consider the overall rating and feedback score of the seller. A higher feedback score indicates a more trustworthy seller with a history of positive customer experiences.
If you have any specific questions about the seller or the product, you can also use the messaging system on DHgate to contact the seller directly.
This allows you to clarify any doubts or gather additional information before making a decision.
By following these steps, you can effectively read seller reviews on DHgate and make informed decisions based on the experiences of previous buyers.
Remember to consider multiple reviews and factors when evaluating a seller's reputation and reliability.
FAQs About DHgate reviews

1. Can I trust DHgate reviews?
DHgate reviews are a valuable source of information when evaluating sellers and products. However, it's essential to read reviews critically and consider multiple sources to form an accurate assessment.
2. What if I receive a defective product?
If you receive a defective product, contact the seller immediately to discuss possible solutions. If the issue cannot be resolved, you can file a dispute with DHgate's buyer protection system.
3. Are all products on DHgate of good quality?
The quality of products on DHgate can vary from seller to seller. It's important to read reviews, examine product descriptions and images, and choose reputable sellers to increase your chances of receiving good quality items.
4. Can I return an item if I'm not satisfied?
Return policies may vary depending on the seller. Before making a purchase, check the seller's return policy to understand the conditions and procedures for returning an item.
5. How long does shipping usually take on DHgate?
Shipping times on DHgate can vary depending on the seller's location, the shipping method chosen, and other factors. Read the product listing carefully to find information about estimated shipping times.
Conclusion
Checking DHgate reviews and buying safely is a vital aspect of online shopping. By following the steps outlined in this article, you can minimize the risks associated with purchasing from unfamiliar sellers.
Remember to research the seller, evaluate feedback and ratings, read customer reviews, analyze product descriptions, contact the seller when needed, use secure payment methods, check DHgate buyer protection, and review your order details before finalizing your purchase.
With these precautions, you can enjoy a secure and satisfactory shopping experience on DHgate.