Is it Safe to Buy Products from China?
Have you ever been browsing online and encountered a product you want but noticed it's shipped from China? If so, It is generally considered safe to purchase goods manufactured in China.
There have been worries about the quality and safety of some products from China. However, it is important to remember that not all Chinese products are bad or low quality.
Many reputable companies in China produce high-quality goods that are just as safe as products made in other countries. Like with any additional purchase, it's essential to do your research and buy from trustworthy suppliers.
Take some extra time to read reviews and verify the seller's credibility before buying products from China. This will help you feel confident in your purchase.
Pros of Buying Products from China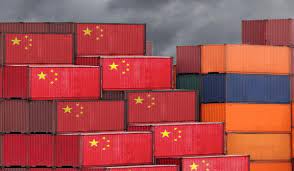 Some people may be hesitant to buy products from China due to worries about shipping and product quality. However, there are many advantages to buying from China. Let's discover the top five reasons why buying products from China is the way to go.
Production and labor costs in China are lower than in other countries. This means that items made in China can be sold at a much lower price than similar products made elsewhere. This makes products from China a fantastic option for those who need to stretch their budgets further.
Purchasing goods from China offers the benefit of a diverse range of choices. The country's sheer size means that every requirement and taste would be met. Whether you are looking for electronics, fashion, or home decor, you will surely find a vast selection at reasonable prices.
Large-Scale Manufacturing
China has become a manufacturing hub. It has the capacity to produce goods in huge quantities. This often reduces production costs. This is especially true for items that require labor-intensive processes, such as electronics, textiles, and plastics.
China has an extensive network of factories and a skilled workforce, making it a desirable option for businesses. It can quickly and efficiently produce products on a large scale. This helps streamline supply chains and reduce production costs.
Furthermore, China's manufacturing sector is large. This means businesses can access a variety of products at competitive prices. This helps them stay ahead of the competition and increase their profit margins.
China has made significant strides in the past few years to improve the quality of its products. Many companies use cutting-edge technology and techniques. This ensures their products are high quality. Additionally, many companies are dedicated to providing the safety of their products by adhering to strict safety regulations.
Thanks to improvements in logistics and shipping, buying products from China can be incredibly Buying. Many retailers offer free or low-cost product shipping, with delivery times averaging around two weeks. Additionally, many retailers have streamlined the process, making tracking packages easy, communicating with customer service, and more.
Cons of Buying Products from China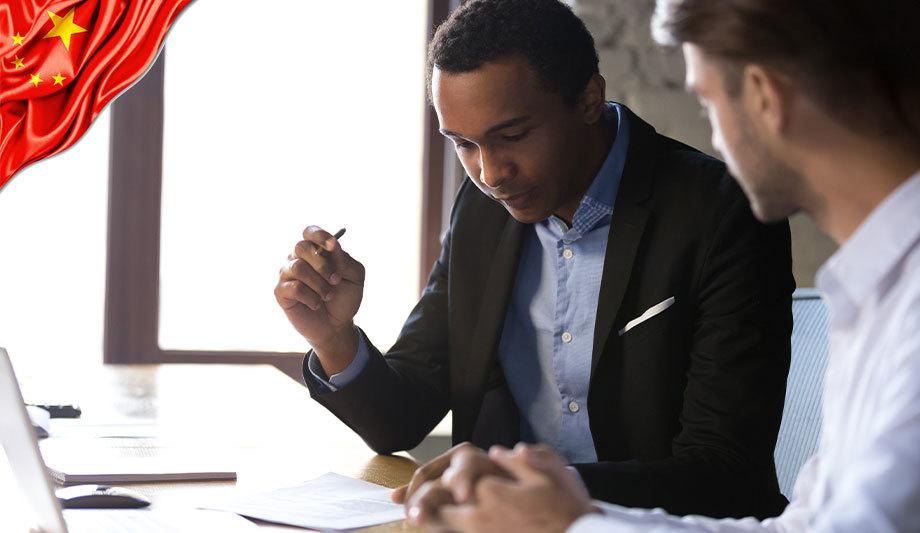 However, buyers should know several downsides to buying products from China. This blog post will discuss the cons of purchasing products from China.
One of the major caveats of buying products from China is the need for more quality control. Chinese manufacturers sometimes produce sub-standard products to keep manufacturing costs low.
As a result, some products may fail to meet safety standards or functional requirements. Due to weak manufacturing regulations, inferior-quality products can reach your doorstep. This may put your safety at risk, which is not okay.
Shipping and Delivery Time
Another area for improvement in buying products from China is the long shipping and delivery time. Usually, it takes several weeks for products to arrive at the buyers' locations. This delay can be frustrating, especially if buyers need the products urgently. Moreover, it can be challenging to track the delivery due to language barriers.
Connecting with Chinese sellers and manufacturers can be a genuine hurdle for those who don't speak Chinese. Many products may need an English description, or the descriptions may need to be better translated.
Also, communicating with the sellers may be difficult due to language differences. This lack of language proficiency can lead to mix-ups in product specifications, shipping details, and other crucial concerns.
Customs and Import Duties
International trade is subject to customs and import duties based on the country's regulations. Buyers may have to pay import duties on products shipped from China. The import duties can add a significant amount to the original purchase price, making it less attractive to buy from China.
Another critical factor to consider is the ethical concerns with buying products from China. Many Chinese factories have been found to operate under inhumane conditions that violate human rights.
Workers often work long hours with little or no rest, and factories release pollutants that have an adverse environmental impact. Buyers should consider these ethical concerns before buying from China.
Is it Safe to Buy Products from China? Factors to Consider When Buying from China
Many people wonder if it's safe to buy products from China. While there are certainly risks involved, it is possible to buy products from China safely if you take the necessary precautions.
Before buying products from China, you must deal with a reputable supplier. Regrettably, numerous deceitful vendors operate online, making it difficult to distinguish between reputable and untrustworthy sources. Therefore, doing your research before committing to a supplier is crucial.
Websites like Alibaba and Global Sources can help you find suppliers. You can also read reviews from other buyers to determine their reliability.
Communicate regularly with the supplier. Request samples. Request references from other customers the supplier has worked with.
Maintaining the quality of the products you buy is crucial to the long-term success of your business. To guarantee receiving products of superior quality, it is necessary to implement a system. This can include asking for product specifications, regular product inspections, and setting up testing procedures. You can also hire third-party inspection companies specializing in quality control to visit your supplier's factory and check the products before they are shipped.
Shipping and Delivery Time
The shipping and delivery time of your products can play a significant role in your overall success. Therefore, choosing a reliable shipping company and working out the estimated delivery times and costs is important.
It's imperative to also have a B plan in case any products are damaged or misplaced during transportation. Additionally, be aware of peak shipping times, such as Chinese holidays or natural disasters, which can significantly affect delivery times.
Customs and Import Duties
Depending on where you are based, you may need to pay customs and import duties on your products. These fees can vary significantly from country to country and can be expensive.
Therefore, it's important to research the regulations and expenses associated with importing products to your country before purchasing. Also, consider these costs when setting your pricing and budget for buying products.
Payment and Payment Protection
It's crucial to protect yourself financially when buying products from China. Only work with companies that have secure payment channels and use trusted payment services such as PayPal or Alipay. Also, consider purchasing trade insurance, which protects you against fraud, poor-quality products, or shipping losses.
How to Safely Buy from China
6 Tips to Safely Buy from China:
Work with reliable suppliers
When buying from China, it is essential to find reliable and trustworthy suppliers.
Search for reliable suppliers, and ensure they have a lengthy business background and many years of expertise.
Additionally, check for positive customer reviews.
Finally, ensure they can communicate well in English.
Once you find the right suppliers, maintain a long-term relationship with them.
Buy from trusted online marketplaces
When buying from China, it is best to use trusted online marketplaces such as Alibaba, DHgate, or Made in China, etc. These websites have strict guidelines for suppliers and offer buyer protection to ensure safe transactions.
Make a written agreement with suppliers
Before making any purchases, ensure that you have a written agreement with your supplier. This agreement should outline the product details, quality standards, price, delivery terms, and payment terms, etc. Having a contract in place will provide clarity and legal protection.
When making payments to your supplier, use legal channels such as PayPal or bank transfer. Avoid using Western Union or other unsecured payment methods. This will provide an additional layer of security and legal protection.
Use a professional shipping forwarder
A professional shipping forwarder can help you with customs clearance, document preparation, and delivery. They can assist you in selecting the appropriate shipping method. Additionally, they can provide tracking information. This ensures your products reach you safely and on time.
Use a professional sourcing agent in China
If you are not familiar with the Chinese market, consider using a professional China sourcing agent. They can help you find reliable suppliers, negotiate prices, and ensure that your goods meet the required quality standards. They can also help you navigate the language and cultural barriers that may arise when dealing with Chinese suppliers.
Related articles:
10 Best Sourcing Agents in China for Your Business Needs: A Quick Guide
How to Buy from Alibaba Safely? (Without Getting Scammed)
Best 40 China Sourcing Agent: Updated 2023
Conclusion
Purchasing goods from China can offer potential cost savings and broaden your selection of products. However, there are several considerations you must make before placing an order.
To work with a reputable supplier.
Implement quality control processes.
Consider shipping costs.
Familiarize yourself with customs regulations and fees.
Utilize secure payment methods.