Why Are Products on DHgate so Cheap? A 2023 Comprehensive Guide!
Are you looking for cheap products from Dhgate?
DHgate is a prominent online marketplace that connects buyers and sellers from all around the world.
It offers a wide range of products at competitive prices, making it a popular choice for online shoppers.
In this article, we will explore what DHgate is, how it works, and some interesting facts about the platform.
Additionally, we will delve into the various products available on DHgate and highlight some of the best-selling items.
Chapter 1: Overview Of DHgate
What is DHgate?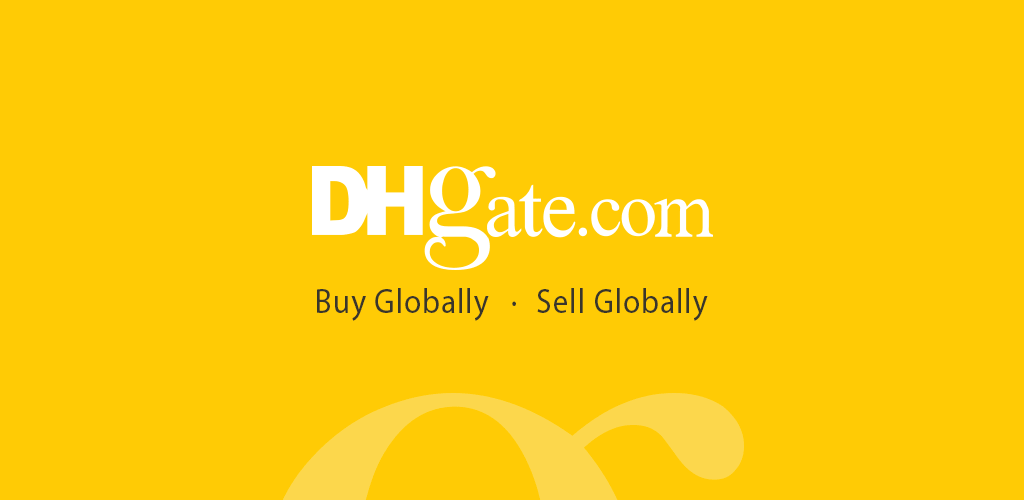 DHgate is an online marketplace that facilitates business-to-business (B2B) and business-to-consumer (B2C) transactions.
It serves as a platform where sellers can showcase their products and buyers can browse through a vast catalog of items.
Working of DHgate
DHgate operates by allowing sellers to list their products on the platform. Buyers can then search for specific items, compare prices, and make purchases directly from the sellers.
Facts about DHgate
DHgate was founded in 2004 and has since become one of the largest B2B cross-border e-commerce marketplaces.
The platform has over 30 million registered buyers from more than 230 countries and regions.
DHgate offers a wide range of products, including electronics, fashion apparel, home and garden goods, sports equipment, and more.
The company's headquarters are located in Beijing, China.
Products available on DHgate
DHgate offers an extensive selection of products across various categories.
Some of the popular product categories on DHgate include electronics, clothing and accessories, home and garden, health and beauty, sports and outdoors, and wedding supplies.
Best-selling products of DHgate
DHgate is known for its diverse range of best-selling products.
Some of the popular items include electronics such as smartphones, tablets, and smartwatches, fashionable clothing and accessories, trendy home decor items, and sports equipment.
These products attract buyers due to their competitive pricing and wide availability on the platform.
Chapter 2: Pros and Cons of DHgate
Before diving deeper into the functionalities and features of DHgate, it's essential to understand the pros and cons associated with the platform.
This chapter will highlight the advantages and disadvantages of using DHgate for your online shopping needs.
Pros of DHgate
Competitive prices: DHgate offers products at significantly lower prices compared to traditional retail channels. This affordability attracts budget-conscious buyers.
Wide product selection: With millions of products available from various sellers, DHgate provides a vast range of choices across multiple categories.
Direct communication with sellers: Buyers can communicate directly with sellers, allowing for personalized interactions and clarification of product details.
Buyer protection measures: DHgate offers buyer protection measures, including dispute resolution services and refund policies, to safeguard the interests of buyers.
Cons of DHgate
Quality concerns: Due to the large number of sellers on DHgate, product quality can vary. Some buyers may encounter counterfeit or low-quality items.
Shipping times: Depending on the seller's location and the buyer's destination, shipping times from DHgate can sometimes be longer compared to domestic purchases.
Potential language barriers: As DHgate connects buyers and sellers from different countries, communication issues may arise due to language barriers.
Chapter 3: Things you need to know about DHgate
In this chapter, we will explore some important aspects and features of DHgate that buyers should be aware of.
Topics covered include payment methods, buyer protection, compatibility with Shopify, and drop shipping apps used by DHgate.
Payment methods of DHgate
DHgate accepts various payment methods, including credit cards, debit cards, bank transfers, and online payment platforms such as PayPal.
The availability of payment methods may vary depending on the seller and the buyer's location.
Buyer protection in DHgate
DHgate provides buyer protection measures to ensure a safe and secure shopping experience.
These measures include dispute resolution services, refund policies, and guarantees against counterfeit products.
Buyers should familiarize themselves with these protections to understand their rights and options.
Compatibility of DHgate with Shopify
DHgate is compatible with Shopify, a popular e-commerce platform.
This compatibility allows sellers to integrate their DHgate product listings with their Shopify stores, streamlining inventory management and order fulfillment processes.
Drop shipping apps used by DHgate
DHgate supports various dropshipping apps that enable sellers to streamline their order processing and fulfillment.
These apps automate tasks such as importing products, updating inventory, and tracking shipments, making it easier for sellers to manage their drop-shipping businesses.
Chapter 4: Dropshipping using DHgate
Dropshipping is a popular business model that allows entrepreneurs to sell products without carrying inventory.
DHgate provides opportunities for drop shipping, and in this chapter, we will explore the process of setting up a dropshipping business using DHgate.
Creation of an account
To begin dropshipping with DHgate, you need to create an account on the platform. This involves providing the necessary information, such as your name, email address, and business details if applicable.
Sign up
Once you have created an account, sign in to DHgate using your credentials. This will grant you access to the platform's features and functionalities.
Finding a compatible e-commerce platform
To streamline your dropshipping business, it's recommended to choose a compatible e-commerce platform.
Platforms such as Shopify, WooCommerce, or Magento integrate well with DHgate, allowing for seamless product import and order management.
Connecting both platforms
Once you have chosen your e-commerce platform, connect it with your DHgate account.
This connection enables the synchronization of product information, inventory updates, and order processing between DHgate and your chosen platform.
Setting up the account
Customize your account settings, including your store name, logo, and other branding elements.
This will help create a cohesive and professional image for your dropshipping business.
Finding good quality products
Browse through DHgate's product catalog to find high-quality products suitable for dropshipping.
Pay attention to product descriptions, images, and customer reviews to ensure you select reliable and in-demand items.
Importing the best products
Import the chosen products to your e-commerce platform using the provided integration tools or plugins.
This step transfers the product information, including images, descriptions, and pricing, to your store.
Updating the order and tracking number
Once you receive an order from a customer, update the order details on your e-commerce platform.
This includes adding the customer's shipping address and updating the tracking number provided by DHgate once the product is shipped.
Tracking your parcel
Keep track of the shipment using the tracking number provided by DHgate.
This allows you to monitor the progress of the delivery and keep your customers informed about the status of their orders.
Chapter 5: Why are the products so cheap on DHgate?
DHgate is known for its affordable prices, but have you ever wondered why the products on DHgate are so cheap?
In this chapter, we will explore the factors that contribute to the low prices offered on the platform.
Large stock
DHgate connects buyers with a vast network of sellers, many of whom maintain large stocks of products.
This bulk purchasing power enables sellers to negotiate lower prices from manufacturers and suppliers, leading to cost savings that are passed on to the buyers.
No third party is involved
DHgate operates on a direct-to-consumer model, which means there are no intermediaries or middlemen involved in the transaction.
By eliminating the need for additional parties in the supply chain, DHgate reduces costs and avoids price markups, resulting in lower product prices.
Online stores
Sellers on DHgate operate online stores, which typically have lower overhead costs compared to brick-and-mortar stores.
Without the expenses associated with physical storefronts, such as rent, utilities, and staffing, sellers can offer products at more competitive prices.
Less manufacturing cost
Some products available on DHgate may be manufactured in countries with lower labor and production costs.
This allows manufacturers to produce goods at a lower cost, which is reflected in the prices offered on DHgate.
Wholesale selling
DHgate facilitates wholesale selling, where buyers can purchase products in bulk at discounted prices.
Wholesale orders often come with lower per-unit costs, making them more affordable for buyers looking to resell or purchase in larger quantities.
No advertisement
Unlike traditional retail channels, DHgate relies less on expensive advertising campaigns.
By minimizing advertising costs, DHgate can pass on the savings to buyers, resulting in more competitive prices.
Policies on low pricing
DHgate encourages sellers to offer competitive prices by implementing policies that promote low pricing. These policies create a competitive marketplace where sellers strive to attract buyers with affordable prices.
No taxation
As an international marketplace, DHgate operates under different taxation regulations compared to domestic retail stores.
The absence of certain taxes, such as sales tax or value-added tax, in the pricing structure contributes to the lower overall cost of products on DHgate.
Chapter 6: Why do buyers think DHgate is a scam?
While DHgate is a legitimate platform, there are instances where buyers may perceive it as a scam.
In this chapter, we will explore some common reasons why buyers might have concerns or negative experiences with DHgate.
When buyers do not receive an immediate response
Buyers may become skeptical if they do not receive an immediate response from sellers or customer service.
It's important to remember that sellers on DHgate are located in different time zones and may take some time to respond due to the volume of inquiries they receive.
Buyers blame customer service for not sorting out the matter between the seller and buyer
In cases where there are disputes between buyers and sellers, some buyers may feel frustrated if they believe customer service is not effectively resolving the issue.
It's crucial to provide all necessary information and evidence when communicating with customer service to ensure a swift resolution.
When customers do not receive the refund
If a refund is not processed in a timely manner, buyers may question the legitimacy of the platform. It's important to follow up with customer service and provide any required documentation to expedite the refund process.
Long delivery time
International shipping can sometimes result in longer delivery times compared to domestic purchases.
Buyers may perceive this delay as a red flag, but it's essential to consider the logistics involved in cross-border shipping and customs clearance.
Shipping charges when the delivery is free
Buyers may feel misled if they encounter unexpected shipping charges, especially when the product listing initially stated free shipping.
It's crucial to carefully review the product details and shipping terms to avoid any misunderstandings.
A sudden increase in the product price when the buyer places the order
Some buyers may encounter situations where the price of a product increases suddenly once they proceed to place an order.
This can be due to various factors, such as fluctuations in currency exchange rates or changes in pricing strategies by sellers.
It's advisable to review the final order summary before completing the purchase.
Chapter 7: FAQs about DHgate
In this chapter, we will address some frequently asked questions (FAQs) about DHgate to provide further clarity and information to potential buyers.
Is DHgate safe for my orders and shopping?
Yes, DHgate is generally considered safe for shopping.
However, it's important to exercise caution when choosing sellers and reading product reviews. DHgate also provides buyer protection measures to safeguard your purchases.
Why is DHgate so cheap?
DHgate offers competitive prices due to factors such as large stock availability, direct sales, online stores, wholesale options, and policies that promote low pricing.
These factors contribute to the affordability of products on the platform.
How are the shipping services of DHgate?
DHgate collaborates with various shipping carriers to ensure efficient and reliable delivery of products.
Shipping services may vary depending on the seller's location and the buyer's destination.
It's advisable to check the estimated shipping times and available options before making a purchase.
Which card does DHgate accept?
DHgate accepts various payment methods, including major credit cards such as Visa, Mastercard, American Express, and Discover.
Additionally, alternative payment options such as PayPal and bank transfers may also be available.
Can I check the product reviews on DHgate?
Yes, DHgate provides a review system where buyers can share their feedback and experiences with products and sellers.
Reading product reviews can help you make informed purchasing decisions and assess the reliability of sellers.
What is the return and refund policy of DHgate?
DHgate has a comprehensive return and refund policy in place to protect buyers' interests. The specific details may vary depending on the seller and product, so it's important to review the return and refund policy provided on each product listing.
Conclusion
DHgate is a reputable online marketplace that offers a wide range of products at competitive prices.
Its direct-to-consumer model, large stock availability, and emphasis on low pricing contribute to the affordability of products.
While some buyers may have concerns or negative experiences, DHgate provides buyer protection measures and customer service support to address any issues.
By understanding the platform's features, advantages, and potential pitfalls, buyers can make informed decisions and have a positive shopping experience on DHgate.